2:12 p.m
quitting time
That's it for today from our live ticker. We say goodbye to the end of the day and will get back to you tomorrow. Then Norman Fisher back here for you to get you through the day. See you then, bye!
---
1:56 p.m
Master out of Formula 2?
A reader asks us what we think of the champion in Formula 2. Personally, I think it's a good thing that the champion isn't allowed to compete again. You can see it in Jamie Chadwick in the W series: She will probably win the series for the third time in three previous editions.
But that's neither good for the series nor for her. Actually, she should have made the promotion to Formula 3 after the first championship. But unfortunately there is a lack of connection that the winner gets the budget for a season in Formula 3.
For me, that's the problem with Formula 1 as well. Drivers become champions in Formula 2, but have no connection at the top. You can see it in Oscar Piastri, who, after all his titles in the junior series, should actually be a goal.
But there is simply no space. I think that's why you absolutely have to expand the field by at least two teams so that other drivers get a chance in Formula 1.
---
1:47 p.m
Friday driver: 16 left in ten races
Nyck de Vries has been allowed to drive for Williams and Mercedes this season, Robert Kubca twice for Alfa Romeo – albeit outside the line. However, only four drivers have yet fulfilled their obligation to let a rookie drive in practice.
This means that at least 16 changes have to be made in the next ten races. However, since some races like Singapore (difficult city circuit) or Brazil (sprint event) are probably out of the question, we can expect to see a whole series of rookies at one or the other event.
In any case, I wouldn't be surprised if there were suddenly five or six newcomers in Abu Dhabi.
Here is an overview of the Friday drivers 2022.
---
1:10 p.m
Williams: Does Logan Sargeant give you a headache?
Actually, there is always only talk about whether Oscar Piastri will replace Nicholas Latifi at Williams in 2023, but with Formula 2 driver Logan Sargeant another opponent is swinging up. The American is in strong form and currently sits third in the championship.
Should he win the title, he would not be allowed back into the championship, so Williams would have to find a new job for his junior. "That would be a great headache, wouldn't it?" says team boss Jost Capito.
The German is "absolutely impressed" by the American and is convinced that he will soon be in a Formula 1 car. It remains to be seen whether Williams will be in 2023. At least he will probably get one more free practice session this year. Nyck de Vries was already in action in Barcelona.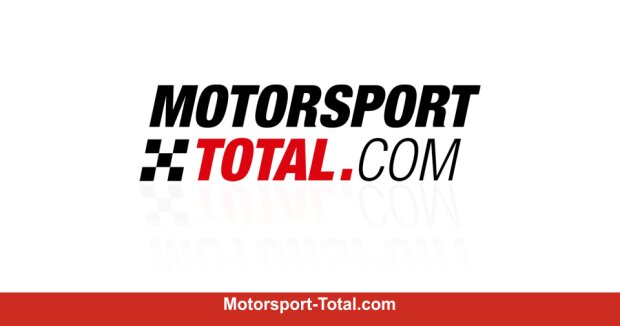 ---
12:43 p.m
McLaren: Finally improved pit stops
Once a weakness, now a strength: McLaren has improved enormously in terms of pit stops and is currently second behind Red Bull in the pit stop awards. "It's just a nice reward for everyone after a few difficult years," says team manager Andreas Seidl, who is happy about the improvement.
He knows that a perfect pit stop requires a lot: a good crew, good material and the right design of the components. "We invested a lot of energy, especially last year in winter, to work on all these areas to be competitive and as fast as the best in the sport," says Seidl.
"That's the result we're seeing at the moment."
An overview of the pit stop award 2022 can be found here.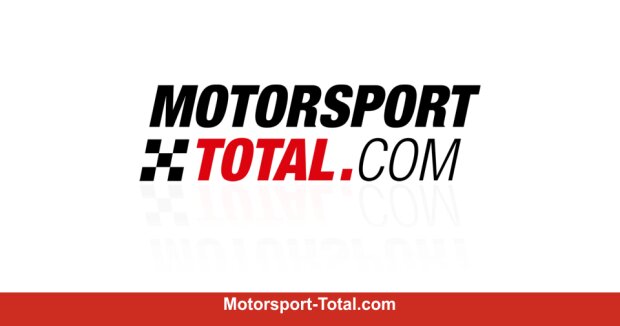 © Motorsport Images
---
12:14 p.m
Schumacher: Haas "quite strong" in Hungary
Despite the lack of an update, Mick Schumacher expects Haas to be "pretty strong" in Hungary. "Last year we were strong to some extent and I feel comfortable there. It's always nice and warm and I think it will do our car good," he says.
Haas is currently in seventh place before the summer break. That's three places better than 2021, but Schumacher is still not entirely satisfied: "I think after the first race we expected to be much higher up the rankings than we are at the moment," he says.
"But we're catching up and I think a strong end to the season is just as valuable as a strong start. Unfortunately we missed the start but now we can take revenge and end the season well."
---
11:39 a.m
Haas hopes: second upgrade after the summer break
As is well known, Haas brings his only update of the season in Hungary, but only Kevin Magnussen will enjoy it in Budapest. "Unfortunately, there were some delays in the development phase," says team boss Günther Steiner.
"Also, we were a bit behind with the spare parts supply that we had at the beginning of the season by the seventh or eighth race and that's why we don't have enough parts for two cars," he explains.
"Everyone has worked really hard – the team and our suppliers – to make this possible, so I'm still very happy that we're bringing it to Hungary with a car," he says.
"We want to collect some data before the summer break so we have something to work with when we come back and if everything goes well we will have it in both cars."
---
11:11 a.m
Same tire compounds as in France
Pirelli's overview gives an overview of the key data for the upcoming race in Hungary, which is more of a medium difficulty range for the tyres. That's why Pirelli has the same tire compounds as in France at the start: There are the medium compounds C2, C3 and C4.
---
10:44 a.m
Grades: Hamilton winner of the day
At least Hamilton has been Driver of the Day at Le Castellet before – at least according to our traditional grades. The Mercedes driver had the best overall rating in France from the three pillars of editorial staff, expert Marc Surer and the readers.
It was interesting that all three pillars saw another driver as the best: the editors Lewis Hamilton, Marc Surer Carlos Sainz, and among the readers Max Verstappen was in front.
---
Photo gallery: Le Castellet: The driving grades of the editors
---
10:24 a.m
Lewis Hamilton: Will it be like 2009?
Will 2022 experience a deja vu from 2009? Even then, Hamilton started the season in a non-competitive car. In Hungary, however, McLaren had caught up so that Hamilton was able to win his first race of the season. At that time it was "already" the tenth race of the year.
At least the racing performance of Mercedes in France does not rule that out. But Hamilton says: "I don't think we've taken the big step that we took in 2009 to maybe win in Budapest, but who knows. We're not giving up, we're going full throttle."
"It's a hot race there. Maybe our car is good, maybe we can get closer to the guys. I really hope so because I love this track, so I hope the car feels good there."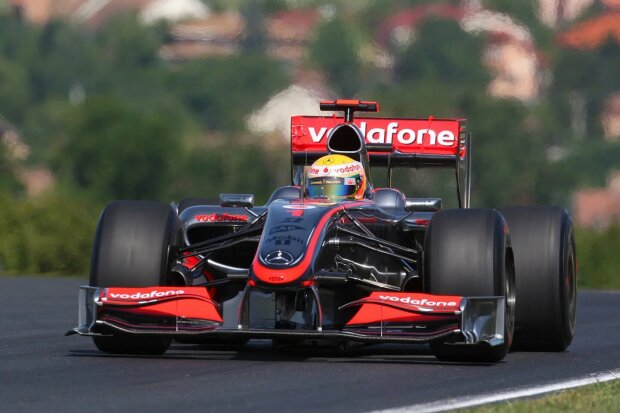 © Motorsport Images
---
09:57 am
Sainz: There must be no races
Did the last French Grand Prix take place this weekend? Could be good, because the contract is expiring and new races have already pushed their way. Many drivers regret the fact that traditional races like Belgium and France are dropped, but Carlos Sainz knows that it is the passage of time.
"I think a compromise has to be found," he says. "Ultimately we all love going to France and Spa, but at the same time the sport is growing so much that there are a lot of new places that pay a lot of money to compete in Formula 1."
"From a business point of view it's difficult to say no, especially to one of the overseas races – Vegas, South Africa, Miami, there are really interesting new places I'd like to visit, but at the same time we have to keep the calendar under 25 races," he sees the problem.
"If not, it's going to be a bit crazy for everyone, mechanics, engineers and us drivers. It might be too much, so new places are welcome, but certainly some others have to go."
---
09:28 am
Binotto: Will enjoy it all the more
After his mistake, Leclerc wanted to lock himself at home and only go out again when he had to take the flight to Hungary. Luckily for him, the next race is scheduled for this weekend.
Team boss Mattia Binotto hasn't lost his good faith yet: "I told Charles that things are more complicated but not impossible and we'll enjoy it all the more if we can turn it into a win in the end," he says.
"Looking back at the last few races we've always had great potential. It hasn't translated into the best results in terms of championship points but at the moment there's no reason why that shouldn't happen in the next 10 races."
---
8:58 a.m
Speaking of Norbert Haug
The former Head of Mercedes Motorsport was a guest last night at our virtual regulars' table, which is held every month for the channel members of Formel1.de is held on YouTube. This time it was again a long evening with interesting stories.
If you missed it and would like to watch the stories Norbert Haug told our viewers again, you can watch the video again afterwards.
The members' get-together is reserved exclusively for members of the Formel1.de YouTube channel. A membership (cancellable at any time!) costs 3.99 euros per month – about the price of a large beer. In return, there is (among other benefits) a regulars' table once a month and the opportunity to ask questions in our live streams on race weekends in the live chat.
Information about this is available here.
---
8:33 a.m
Even ten wins might not be enough!
In fact, a look at the World Cup table says that even ten wins from the remaining ten races could not be enough for Charles Leclerc – actually madness. However, the calculation has now become a little more complicated than it used to be.
Leclerc is currently 63 points behind Max Verstappen. If he wins all ten races and Verstappen comes second in each case, the Ferrari driver will make up 70 points – that would be enough. But if Verstappen gets the fastest lap every time, the Dutchman would make up ten points and would have lost only 60 points. Again, that would not be enough for Leclerc.
And then there is the sprint in Brazil, where there are eight more points to be awarded. If we see Leclerc ahead of Verstappen there again, the Ferrari driver could finish first eleven times and still miss the World Cup by two points in the worst case.
---
8:16 a.m
The Formula 1 entourage travels unstoppably
Good morning! France is behind us, but already the journey continues unabated. The last race before the summer break is scheduled for the weekend in Budapest – the fourth in five weeks. The teams have to push themselves one last time to go into the break with a good feeling.
You will also get a good feeling here if you stay tuned to the ticker. Take care of that today Norman Fisherwho warmly welcomes you to the Tuesday edition.
If you have any questions, suggestions or complaints, you can use our contact form. You can also find us on Facebook, TwitterInstagram and YouTube, and if you have any questions, use our Twitter hashtag #FragMST.