If you've upgraded to Windows 11 and were surprised at how different the Start menu was, you're not alone. Since its release in October 2021, the latest version of the taskbar, which is usually found at the bottom of the desktop screen of every version of Windows since Windows 95, has divided its users.
The latest version of the taskbar has some confusing design features and updates including icon pinning changes. Microsoft has acknowledged – and continues to acknowledge – the feedback and is responding with update releases that restored some functionality in the past. Still, users expect faster progress.
That's where Stardock comes in with Start11, its app for enhancing the Start menu. Start11 includes additional features for the menu, including visual changes like reverting the look to a Windows 7 Start menu, rearranging the layout, and more.
TechRadar spoke to TechRadar to understand what a benefit Start11 can be for Windows users brad samsVP & General Manager at Stardock on how Start11 came about and what the company has in store for the future of the program.
For Start11 it has only just begun
We first asked Sams what his preferred setup is for his Start11 configuration on his PC. "My favorite setup is with the home button on the far left of the weather widget, with the icons centered and ungrouped in a dark color," reveals Sams. "I've attached an image showing my layout (shown above) so you can see for yourself!"
Why did Stardock decide to create Start11, especially so soon after Windows 11 launched? "The StartX line of applications (as we call them) started with Windows 8 to revert the Start menu back to that particular version of Windows after Microsoft removed them," explains Sams. "With Start10, the application allowed Windows 10 users to re-enable a classic Start menu experience with a little customization."
"With Windows 11, we wanted to bring back a Windows 7-style Start menu and a modern-style menu that fit the operating system's ethos, but were designed for left-aligned placement," Sams continues. "While we've worked more on Start11, we've focused less on re-enabling classic Windows functionality and more on enabling our customers to fully customize their Windows 11 Start experience.
Sams told us that since Windows 11 released with an all-new Start Menu design, the company wanted to add value and was able to do so by allowing the user to tweak the layout.
"With Start11, you can remove the 'Recent Documents' section, add folders, change icon sizes, and more," says Sams. "Our latest update to the app brings ungrouping back to the taskbar, which will ultimately achieve our primary goal: to make Windows 11 more personal and productive for our users."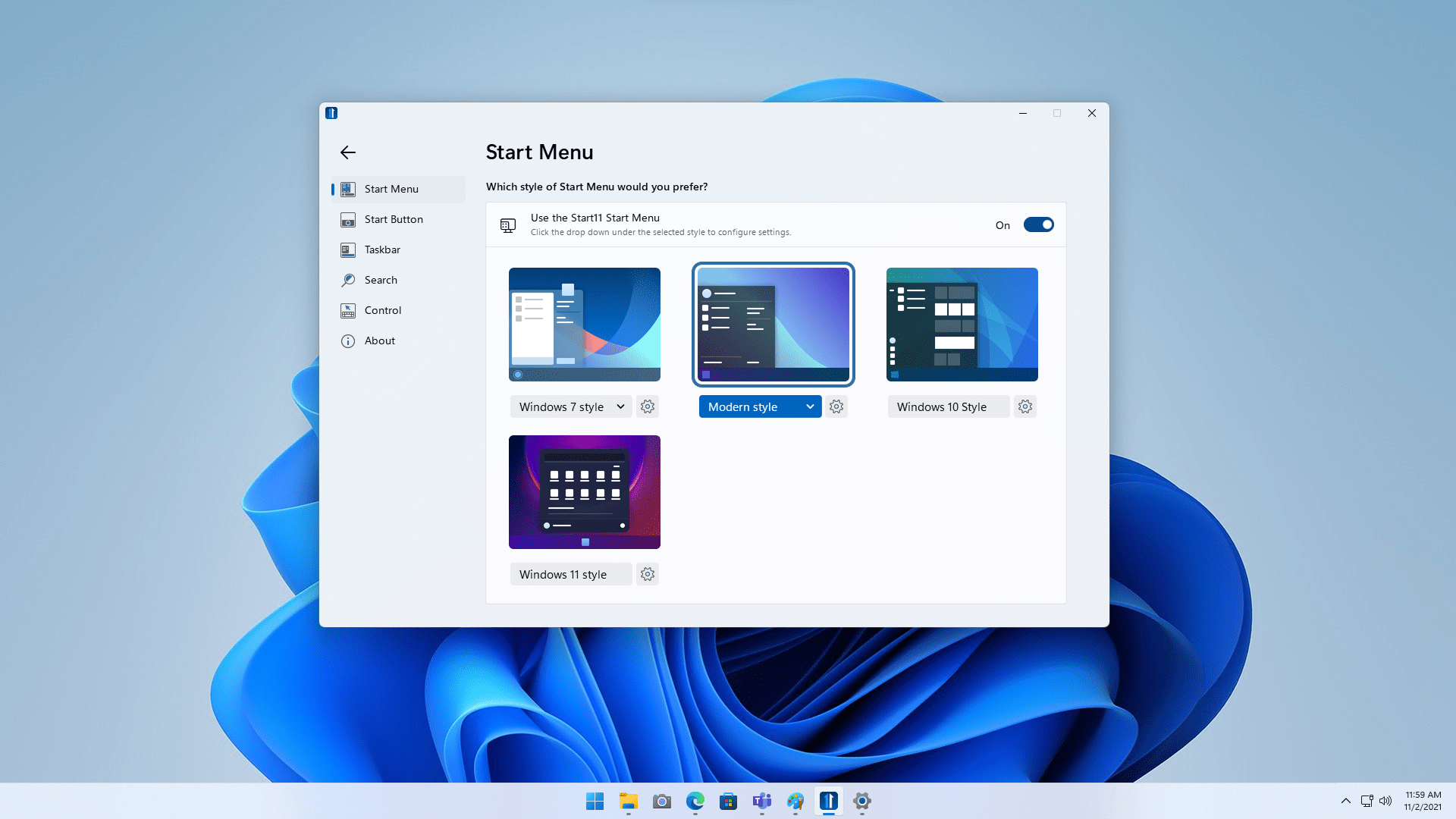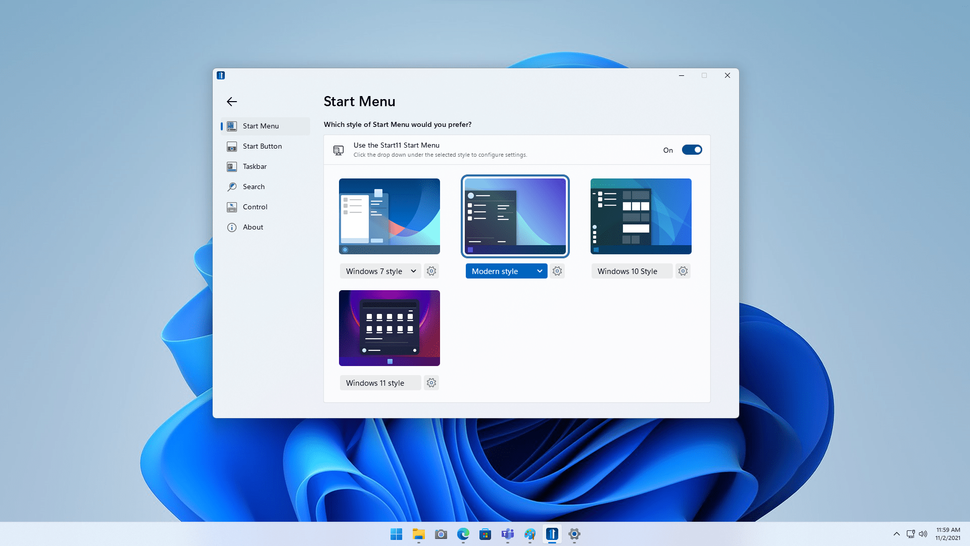 The Start Menu in Windows 11 received a mixed reception when it was first released. We're now approaching a year since Windows 11 was first announced in June 2021, and that reception hasn't changed. We wondered what Sams thought of the revamped Start menu at first. "I will always applaud Microsoft when it comes to trying new themes with Windows; it is not easy to develop software that works for more than a billion people."
"It's clear the company wanted something fresh and familiar, which is why the included Start menu is centered but also feels like a mobile operating system app launcher," Sams continues. "I don't think the design is inherently bad, but what it lacks is flexibility.
Windows 11 is rigid in its layout and doesn't allow the user to create an experience that suits their workflow," Sams explains. "Instead, it forces you to conform to its shape. For example, while you can left-align your Start menu, it feels out of place because it's designed for a centered experience. The beauty of Start11 is that you can change that if you don't like certain features (like the search bar at the top)."
There was a recent blog post from Stardock about almost breaking a component in Windows 11 when trying to introduce a new feature. We wanted to know if Sams and the team experienced any challenges developing Start11. "When we created the ungroup experience that we ship with Start 11 v1.2, we had two choices: re-enable the Windows 10 taskbar experience in Windows 11, or recreate a new taskbar internally," explains Sams.
"The quick and easy way is to just flip a few registry keys, do a little memory patch, and actually re-enable the native Windows 10 taskbar in Windows 11. experience will crack, and that's not a scenario we can support."
"Many of our corporate customers use our StartX apps because they allow them to have a static experience on any device, despite what Microsoft releases with every OS update," Sams continues. "To ensure we stay true to this principle, we had to create a new taskbar internally to support our features for the life of the operating system."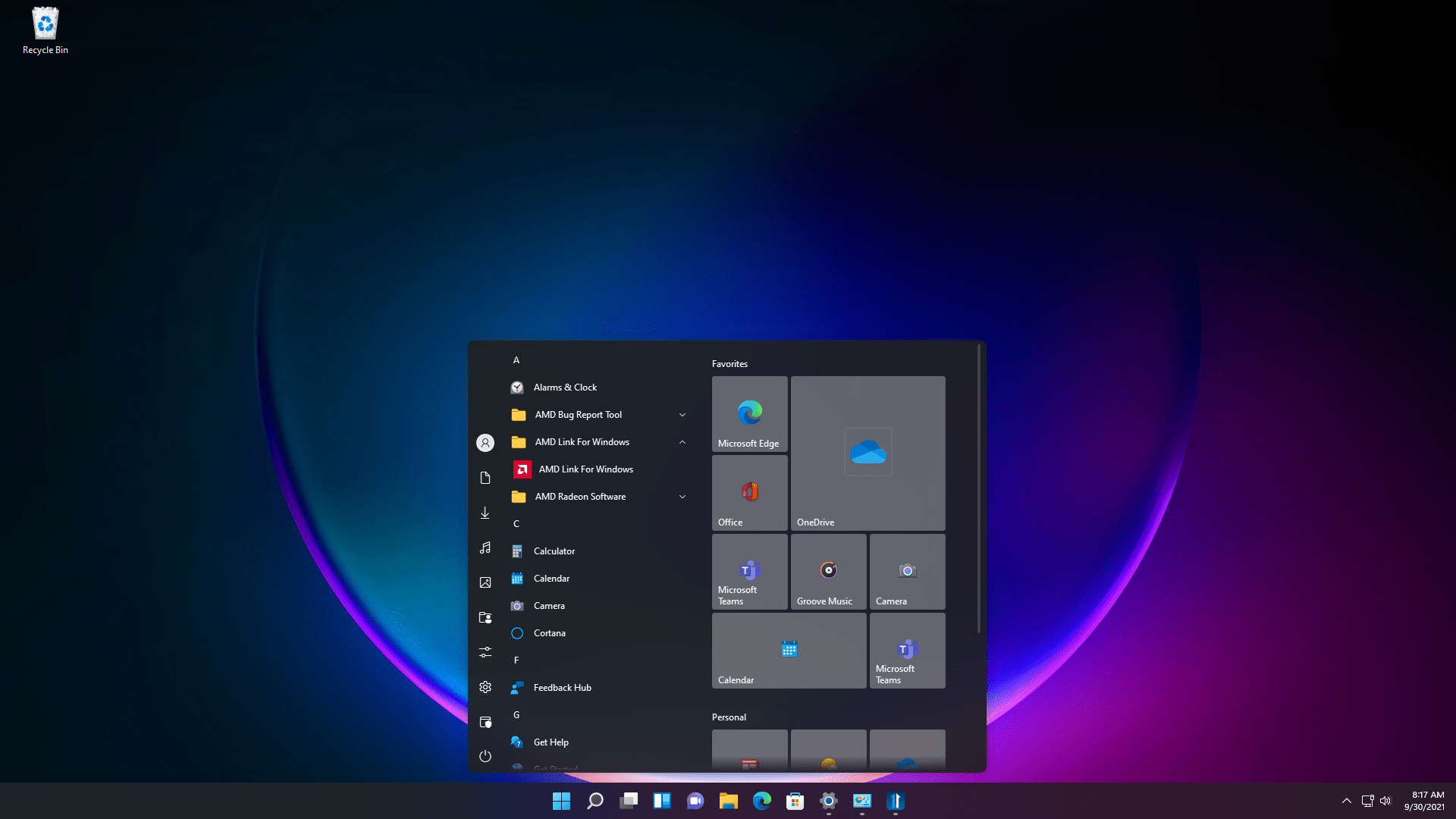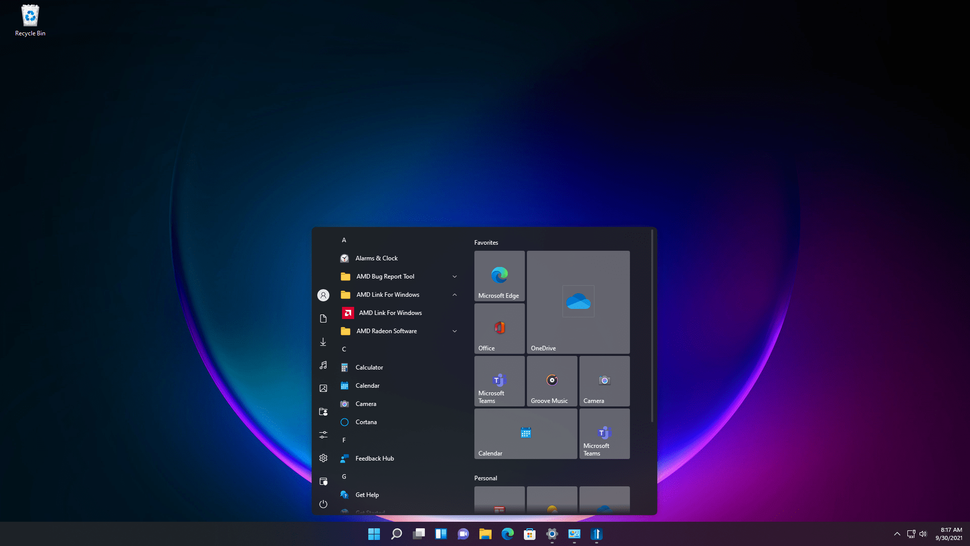 With Start11 being constantly updated, Sams was excited to see what users can expect in future updates. "This is where the fun begins. Now that we have an internal taskbar, the door to adding new functionality is wide open," reveals Sams. "We are in the process of evaluating ideas that make sense for our power users but have nothing to announce at this time."
Finally, some of us on the team remember using ObjectDock, Stardock's app that would bring the Dock from macOS to Windows. Since Start11 allows for start menus from previous versions of Windows, we wondered if ObjectDock might appear in the app in the future. "ObjectDock is a Stardock classic and the company's first app I've ever used. In fact, that's how I first came into contact with Stardock CEO Brad Wardell many years ago. That connection eventually led to my joining the company to lead the software team."
Sams continues, "We've been talking internally about updating the app, but currently our goals are focused on making sure many of our apps are updated for Windows 11, which was announced in June and shipped in October – given the breadth of the Object Desktop portfolio we still have a lot to do."