In the current PSN Sales on PlayStation Store there are hundreds of PS4 and PS5 games on offer, including some bargains that cost just a few bucks. In this article, we present you the ten best games that you can get for less than €3. All deals mentioned will run until 1am on July 21st.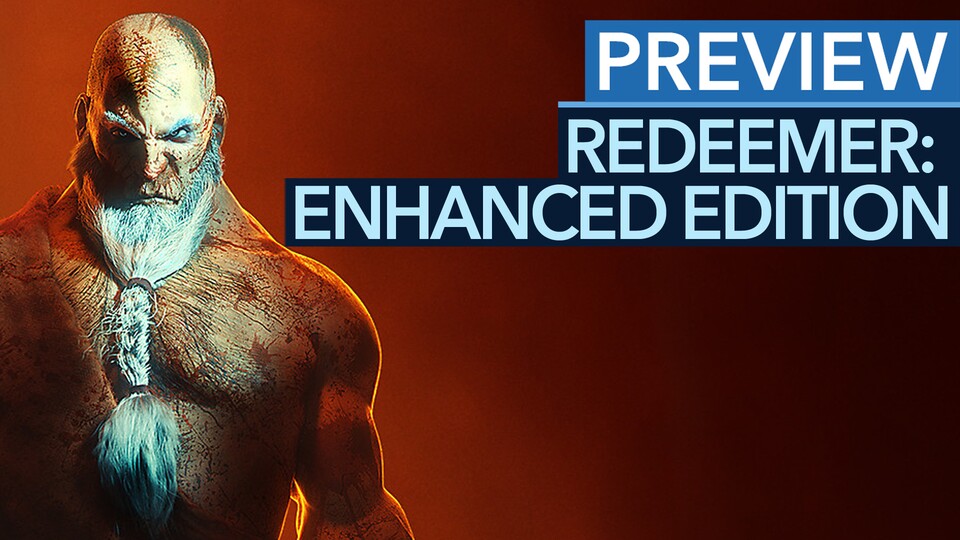 8:15



Redeemer: Enhanced Edition – Preview Video: What's Improved Here?
Redeemer is a bloody 3D action game with a top-down perspective that focuses mainly on melee combat, but that also lets us use some firearms. We play Vasily, who has committed numerous murders and other crimes in the service of a weapons company, but now wants to retire. Since his bosses don't want to allow that, he has to fight for his freedom with brute force. The Enhanced Edition brings a lot of improvements compared to the original and integrates, for example, a whole new character development system into the game. This ensures that we can help ourselves through the most difficult parts of the game, which is still quite demanding, by leveling up.
Redeemer: Enhanced Edition instead of €14.99 for €2.99 in the PlayStation Store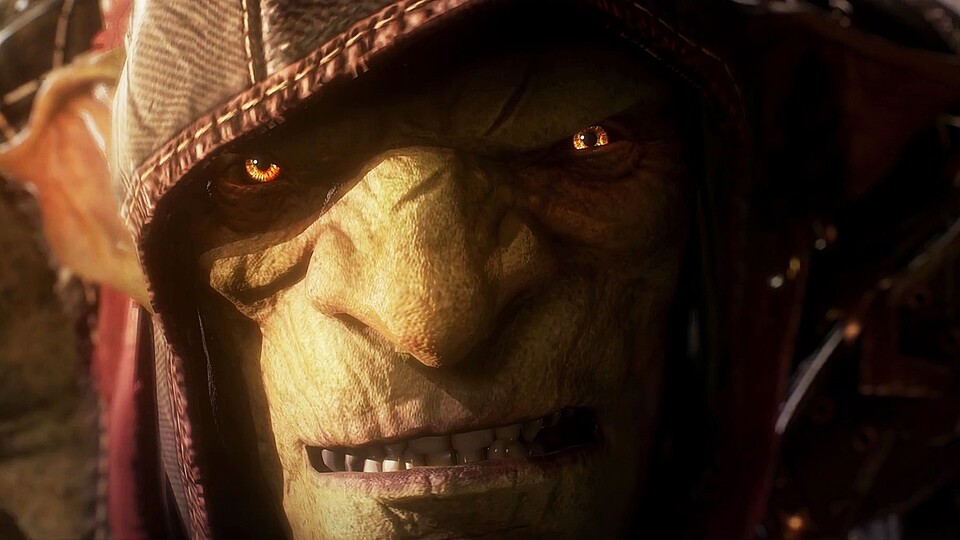 2:03



Styx: Shards of Darkness – The art of the silent kill in the trailer
In the stealth action game Styx: Shards of Darkness, which we get thanks to a 90 percent discount for just €1.99, we play the eponymous goblin assassin, just like in the predecessor Styx: Master of Shadows. Physically, Styx is no match for many of his opponents such as humans, elves, dwarves, and various much larger and more fearsome creatures, but he makes up for this disadvantage with dexterity and cunning. When he can't sneak up on his victims and stab them from behind, he poisons them, lures them into traps, or uses magic. The beautifully designed, often dark levels offer us a lot of freedom to experiment with different skills.
Styx: Shards of Darkness instead of €19.99 for €1.99 in the PlayStation Store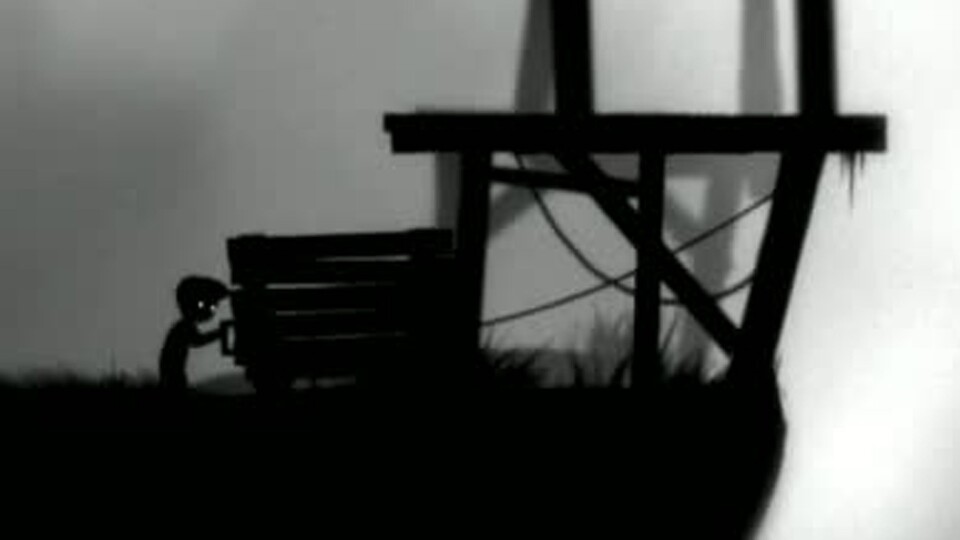 6:38



Limbo – test video
Limbo is now considered one of the great classics of the indie scene. We control a little boy through a dark, black and white world where monsters and other dangers await us. Last but not least, the relentless death animations, with which our failure is punished, contribute a lot to the gripping atmosphere. In addition, Limbo manages to tell an exciting and memorable story without words, just through the pictures. Playfully, it is a puzzle platformer. The puzzles are based on simple mechanics like flipping switches and moving boxes, but can still be challenging at times.
Limbo instead of €8.99 for €2.24 in the PlayStation Store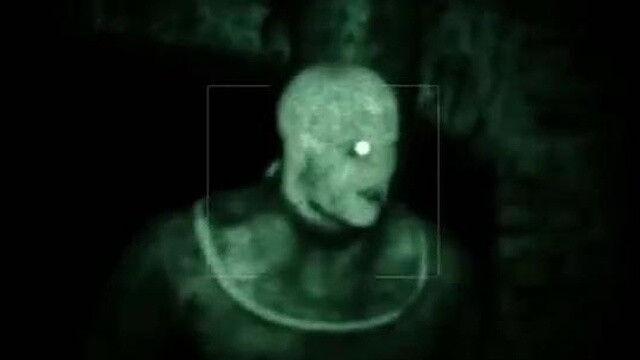 0:58



Outlast – PS4 version launch trailer
The horror game Outlast 2 currently costs only €2.99 in the PlayStation Store, the predecessor you can get it even cheaper at €1.89. In both games we're traveling as journalists and we're only armed with a camera, which at least helps us insofar as we can orientate ourselves in the dark with its night vision mode. However, we can only run and hide from enemies. Part 1 takes us to a mysterious mental institution where experiments are said to be carried out on the patients. In part 2, on the other hand, we are to investigate the mysterious death of a woman in a remote place in Arizona. Once there, however, we are soon followed by a group of religious fanatics.
Outlast 2 instead of €29.99 for €2.99 in the PlayStation Store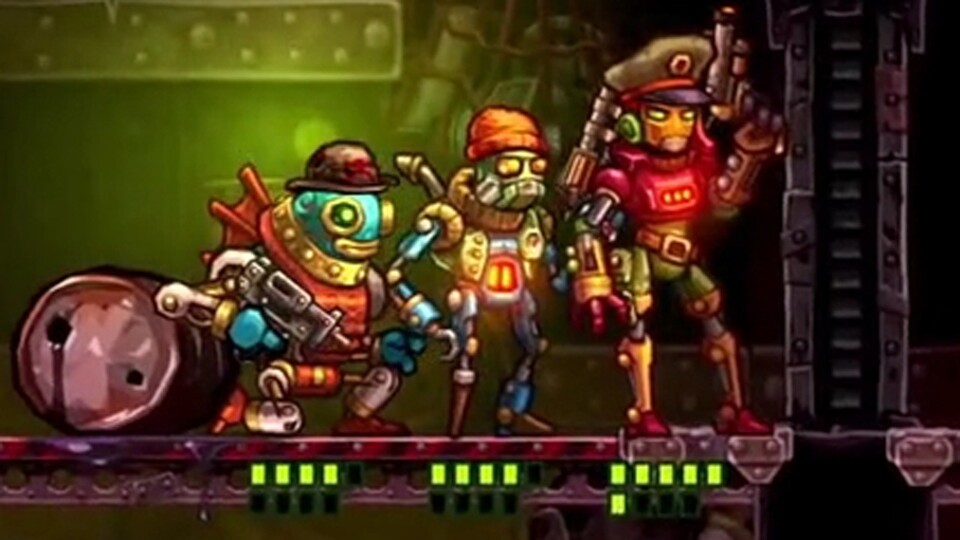 3:40



SteamWorld Heist – Robo Round Tactics Gameplay Trailer
In SteamWorld Heist you command a group of space robot pirates and raid the ships of the evil robot empire with them. The turn-based tactics game scores with its offbeat humor, but the core are the fights. These take place in 2D from the side view and play very action-packed for the genre, since we take over the aiming and shooting ourselves, similar to the classic Worms. Since bullets bounce off walls, even real art shots around several corners are possible. In successful missions we get loot that we invest in better equipment for our robots. If you have PS Plus, you get an additional discount and only pay €1.49 instead of €2.99, which is already very cheap.
SteamWorld Heist instead of €14.99 for €2.99 (€1.49 with PS Plus) in the PS Store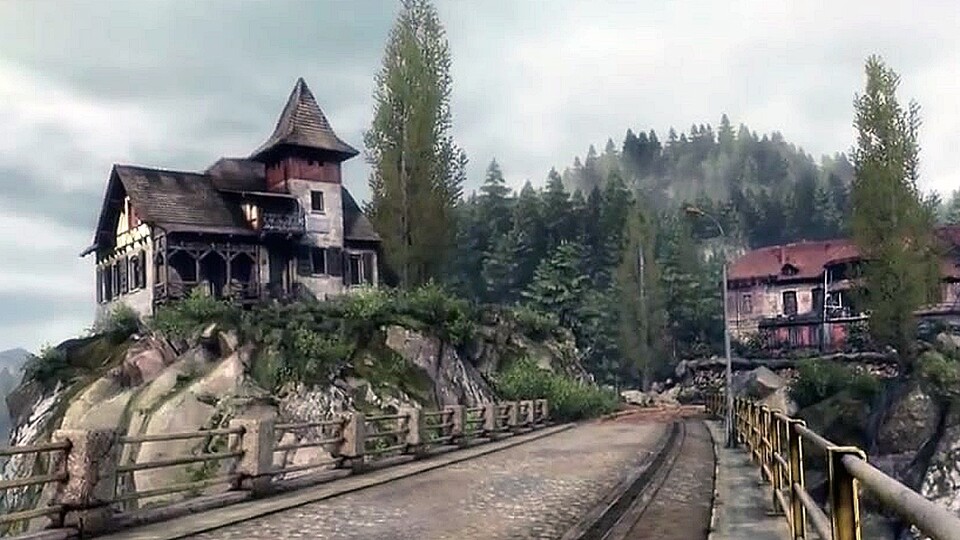 5:31



The Vanishing of Ethan Carter – Test video for the graphic adventure
The first-person adventure The Vanishing of Ethan Carter caused a stir when it was released because of its presentation, because the indie game managed to conjure up beautiful and unusually realistic landscapes using the then new photogrammetry technology. We play a detective who receives a mysterious letter from a little boy and then travels to a remote place on the edge of a railway line. Once there, we find the place deserted, but come across the traces of several brutal crimes. By carefully exploring the area and putting together the evidence found, we try to reconstruct past events.
The Vanishing of Ethan Carter instead of €18.99 for €1.89 in the PlayStation Store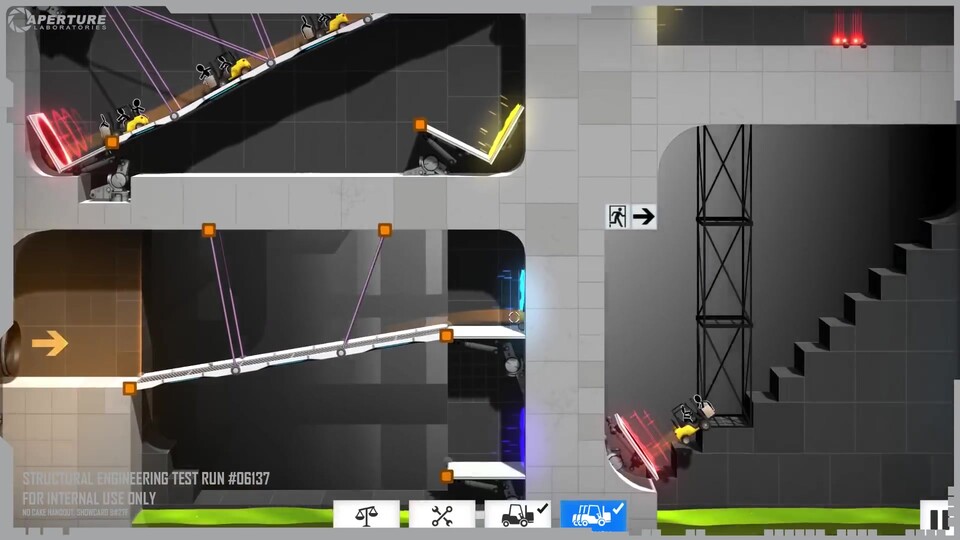 1:40



Bridge Constructor Portal – New release trailer shows off Portal-style gameplay
Like the other parts of the Bridge Constructor series, Bridge Constructor Portal is a puzzle game about constructing bridges that are strong enough for heavy vehicles to cross. This time, however, the well-known principle is combined with the game world of Portal. As a result, many bizarre inventions such as catapult platforms, acceleration gel or of course the portals that make vehicles disappear in one place and appear in another come into play. This really messes up the gameplay and makes us have to rethink things over and over again. Portal fans can also look forward to seeing GLaDOS again.
Bridge Constructor Portal instead of €14.99 for €2.99 (€1.49 with PS Plus) in the PlayStation Store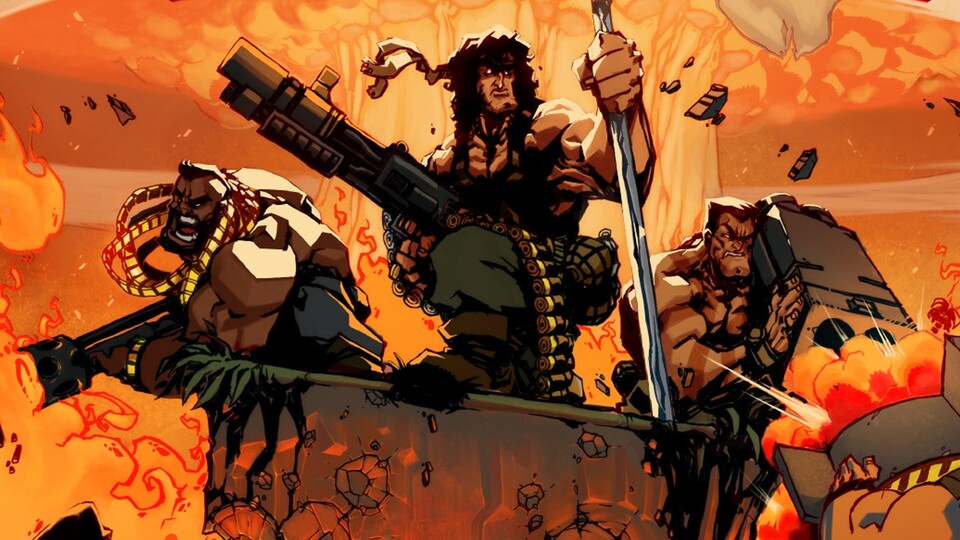 5:07



What is… Broforce? – Explosions, freedom and bromanticism
In Broforce we plunge into the fight against terrorists alone or in co-op with up to four players. We play characters who have individual abilities and are based on heroes from well-known action films, such as "Brominator", "Rambro" or "Bro Dredd". The Bros don't bother with stealth and diplomacy, they only use brute force. The only reason we have to hold back a bit when using the many destructive weapons is that the 2D levels are almost completely destructible and we can shoot ourselves out from under our feet if we're not careful. After each death we play a new random character until our lives are used up.
Broforce instead of €14.99 for €2.99 in the PlayStation Store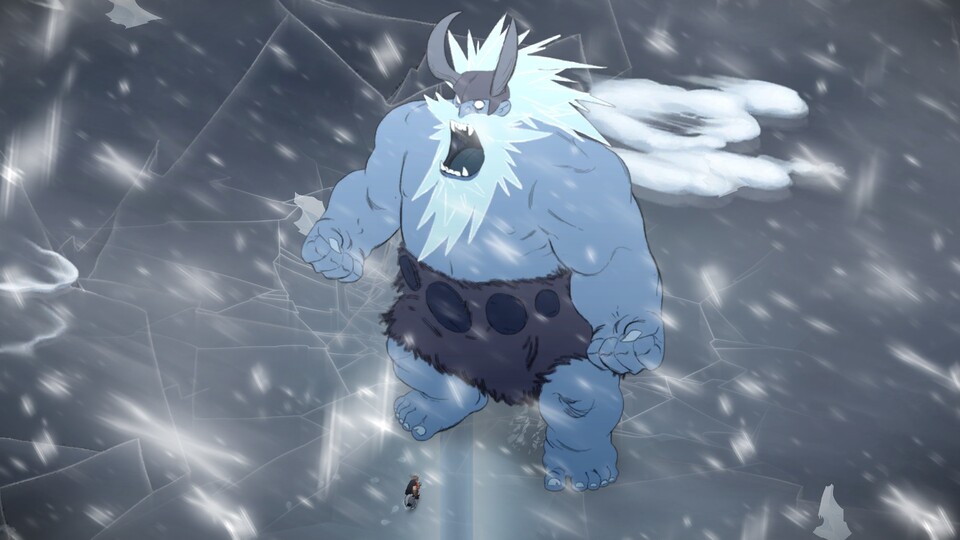 1:19



Jotun: Valhalla Edition – Viking game announcement trailer for consoles
In Jotun we play the Viking warrior Thora, who is unfortunately not allowed to go to Valhalla after her death because she didn't die on the battlefield but in a shipwreck. However, the gods give her one last chance: if she defeats the jotun, who are roughly speaking powerful natural elemental spirits, she will still be summoned to Odin's hall. That's why we fight our way through beautifully drawn levels, heavily inspired by Norse mythology, and face supernatural opponents in challenging boss fights. In the upgraded Valhalla Edition, those looking for a real challenge can face off against even more powerful versions of the Jotun.
Jotun: Valhalla Edition instead of €14.99 for €2.99 in the PlayStation Store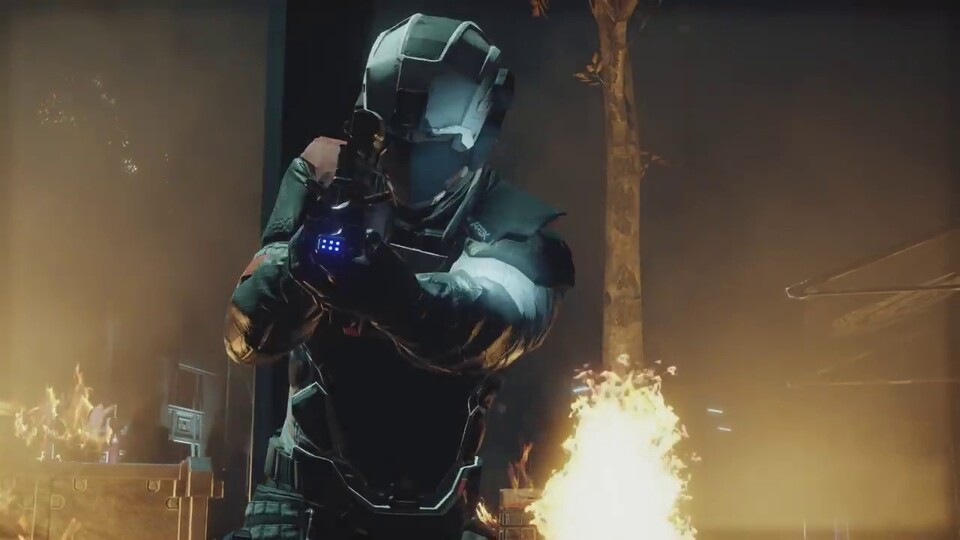 2:12



Homefront: The Revolution – Launch trailer with gameplay scenes
Homefront: The Revolution received rather mixed reviews upon release, which was also due to the fact that it had to struggle with many bugs. However, the open-world shooter is now in a much better state, making its strengths more visible. In the Philadelphia of the near future we join the resistance against technically superior occupiers. The level of difficulty is high enough to give us the feeling of actually taking on a superior force. The fact that the city is divided into different sectors also ensures playful variety. While in some we can move freely, in others we will be shot at immediately.
Homefront: The Revolution instead of €19.99 for €2.99 in the PlayStation Store




Some links included on this page are affiliate links. Depending on the provider, GamePro will receive a small commission if you purchase via these links without affecting the price.


More info.