As the presence of superheroes continues to grow on the big screen, so too does it grow in the world of video games with series like Spiderman and the Batman: Arkham to enjoy. Marvel's cosmic band of misfits are among the latest to make their way to PC and home consoles in 2021 Guardians of the Galaxy by Square Enix and Eidos Montreal. After appearing to fall short of initial sales expectations, Eidos Montreal says the game's player base is growing now that it's available on Xbox Game Pass.
Guardians of the Galaxy follows the titular ragtag team of bounty hunters as they fight for work after a massive intergalactic war involving the Kree and Nova Corps. The team's latest job sees them embroiled in a new conflict involving the Universal Church of Truth and its leader, Grand Unifier Raker, as they work to expand their influence across the stars. It ultimately falls to Star-Lord, Gamora, Drax, Rocket Raccoon and Groot to find out what Raker's plans are for the galaxy and ultimately stop the power-crazed Unifier.
RELATED: Microsoft has reportedly paid millions for Marvel's Guardians of the Galaxy on Xbox Game Pass
Recent audience growth was evident during interviews Eurogamer conducted with members of Eidos Montreal ahead of the 2022 BAFTA Video Game Awards Guardian was nominated for three awards including Best Narrative. Senior Creative Director Jean-Francois Dugas echoed previous statements from Square Enix's Yosuke Matsuda, who said the game's sales were underperforming, but said that he and the rest of the team were proud of their work on the game and that it was "nothing to regret". . He went on to say he's happy with the game's recent growth thanks to positive feedback and the game's availability on Xbox Game Pass.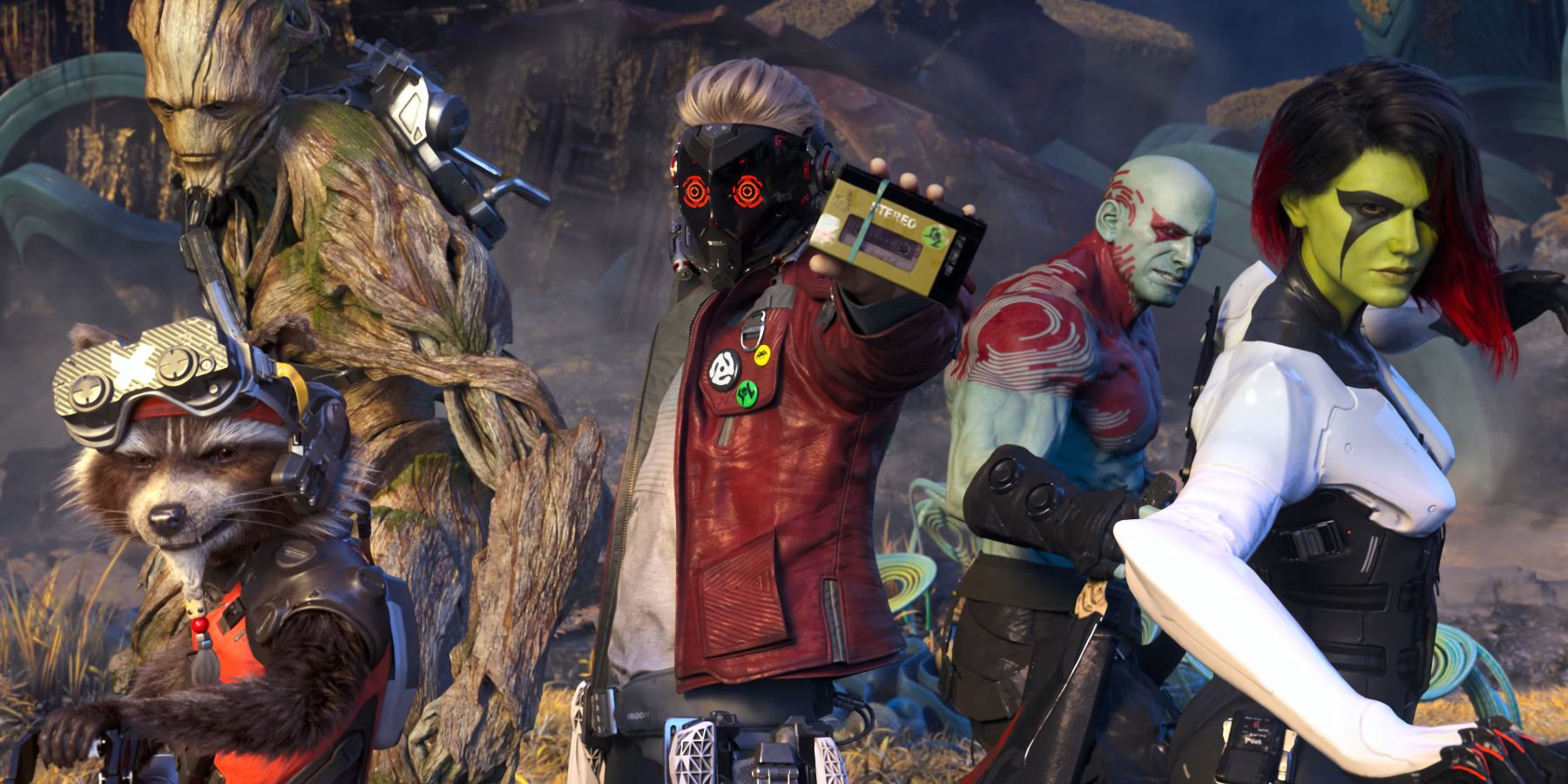 "What I'm loving right now is that people, especially Game Pass, are playing it and sharing their experiences," Senior Narrative Director Mary DeMarle told Eurogamer. "We make games to touch people, we make games to reach an audience. And it's great that it's finding its audience, and it's great that it's moving forward."
The growth of the game's audience, thanks in part to Xbox Game Pass, is a perfect example of the potential power the platform has to grow a game's audience, even well beyond its initial release. As of January 2022, Game Pass has over 25 million subscribers enjoying a library of games that include day-one Xbox exclusives, triple-A releases such as Guardians of the Galaxy, and lesser-known indie titles that might pique a gamer's interest. It wouldn't be surprising if other third-party studios pushed for earlier access to Game Pass in the future in order to achieve the kind of growth exemplified Guardian.
Guardians of the Galaxy is currently available on Nintendo Switch, PC, PlayStation 4, PlayStation 5, Xbox One and Xbox Series X/S.
MORE: Guardians of the Galaxy proves Eidos Montreal deserves another Marvel property
Source: Eurogamer
Twitch streamer and YouTuber Kika has died at the age of 21
continue reading
About the author