Climate change is here – and it is currently transforming large parts of southern Europe into an area of ​​scorching heat and relentless drought: Portugal is experiencing extreme drought, Spanish reservoirs are emptying, Italy is declaring a state of emergency, forest fires are increasing in Greece, and France is experiencing some ration the water. And summer has only just begun.
This heat is disastrous: parts of Spain and Portugal are the driest in more than 1,000 years. And that's because of climate change: Using modeling over the last 1,200 years, US researchers have now found that the Azores high-pressure system "has changed dramatically" and "that these changes in the North Atlantic climate are unprecedented within the last millennium". Forecast: By the end of the century, precipitation in the region will fall by a further 10 to 20 percent. Which is devastating for agriculture.
There is already a water shortage in Spain because the drought is causing the level of many reservoirs to drop. On average, the reservoirs are still 46 percent full – the lowest level since records began 17 years ago. And it's getting worse: levels are expected to drop further into September. A recovery can only be expected in autumn.
In Portugal there is talk of the worst drought in 20 years. The Italian government has declared a drought emergency for five regions. And in Greece, the fire brigade counted 311 forest fires within a week and warns: The risk of fire is still extremely high.
Italy: partial drought emergency until December
In Portugal, there is already talk of the worst drought in the last 20 years. After the hottest May since 1931, over 97 percent of the territory is currently suffering from severe drought, according to the IPMA. The government in Lisbon is therefore conducting campaigns to use water more efficiently.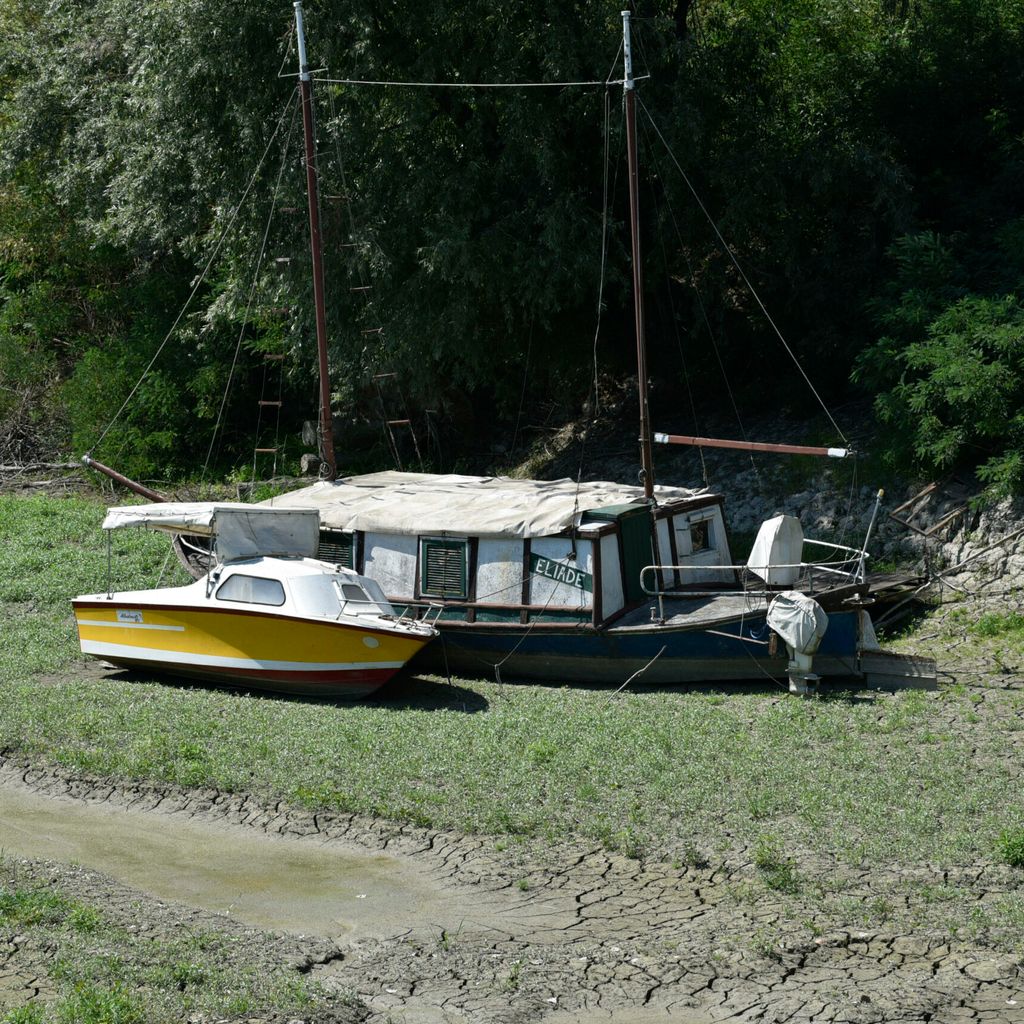 In Italy, the drought emergency has been in effect in Lombardy, Piedmont, Emilia-Romagna, Veneto and Friuli-Venezia Giulia since Monday and until December 31st. Large lakes like Lake Garda have significantly less water than usual at this time of year. The water level in the Po River – Italy's longest river – dropped so low that salt water seeped into the riverbed for miles at the mouth of the sea. In some places, the level is lower than it has been in 70 years.
You might also be interested in: The explosive climate: does it have to be a real bang before something happens?
In Greece, the fire brigade counted 311 forest fires. Hundreds of firefighters and volunteers fought on large fire fronts on Tuesday night, including on the Peloponnese peninsula and in central Greece. And here, too, it will probably get worse, the heat continues.
And France is also suffering from heat and drought. So bad that a village in the mountainous hinterland of the Côte d'Azur has now banned brushing your teeth with tap water. The wet is simply too valuable for that. (miri/dpa)