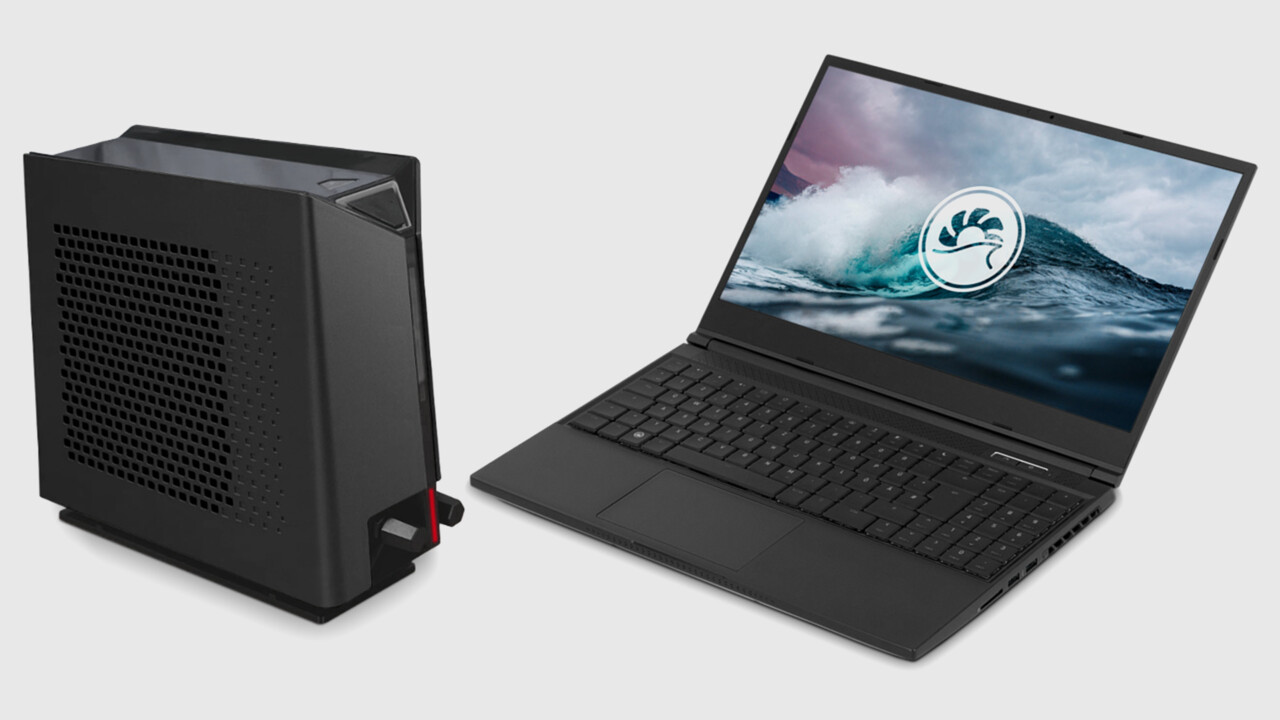 The Tuxedo Aquaris is an external water cooling for the notebooks of the Augsburg Linux and system distributor Tuxedo Computers GmbH and a double of the XMG Oasis, which appeared for the first time at the CES 2022 with the gaming notebook XMG Neo 15 (test) and has now also received an adapted driver for Linux.
The compact, 1.4 kg, external all-in-one water cooling system Tuxedo Aquaris contains the pump, the 120 mm radiator and a 120 mm fan with a depth of 2.5 cm as well as an expansion tank. The optimally filled circuit holds 230 ml of coolant (20 ml of which is permanently in the notebook). For the time being, the Tuxedo Aquaris is only available and compatible with the Tuxedo Stellaris 15 Gen4, the almost identical Linux counterpart to the XMG Neo 15 with i7-12700H or i9-12900H.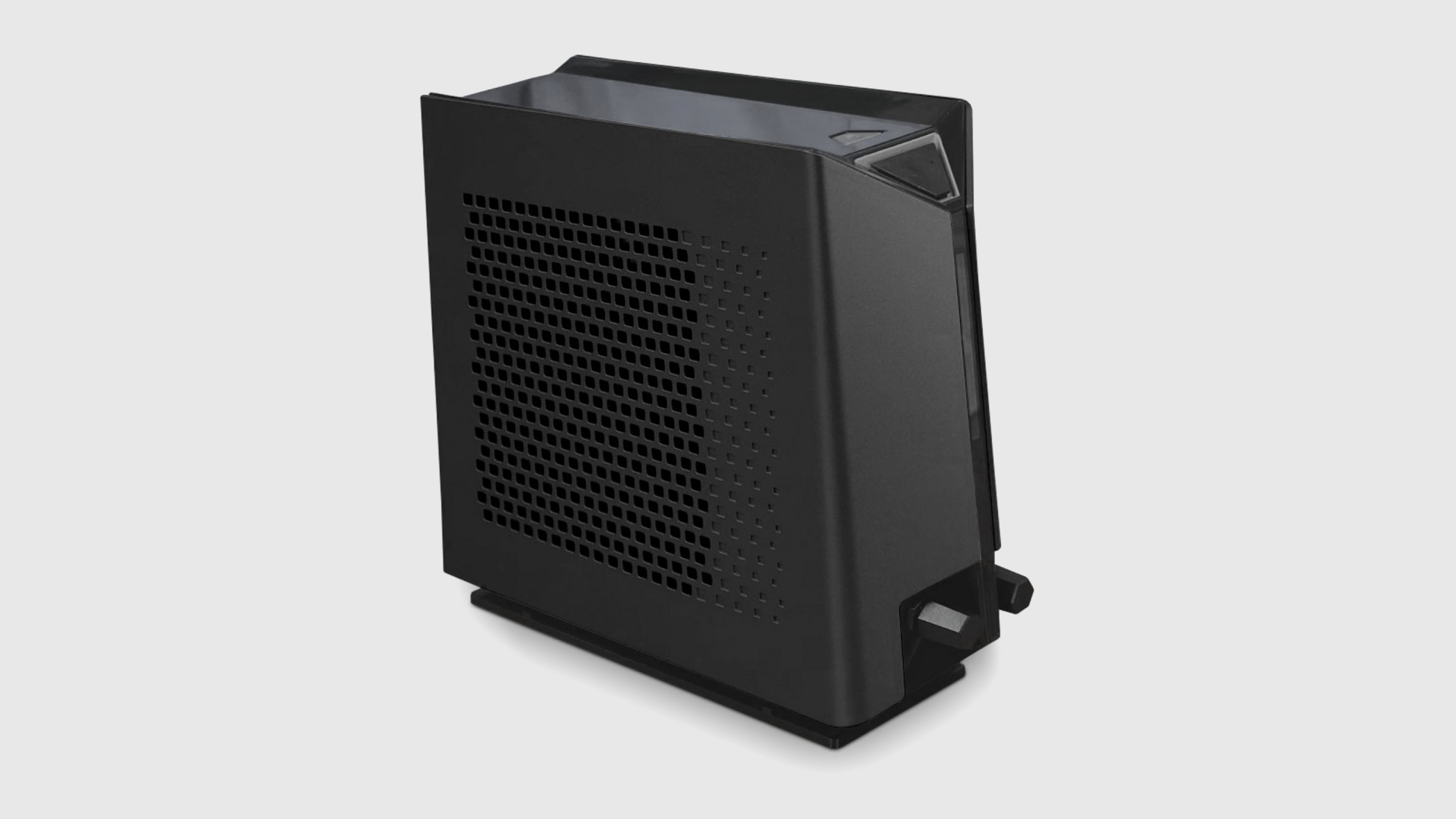 In addition to the Alder Lake-H with up to 14 cores (6P+8E), the external water cooling also takes care of cooling a GeForce RTX 3060, 3070 Ti or 3080 Ti laptop GPU under Linux. The configurations are also based one-to-one on the gaming notebook from XMG.
All settings for the external water cooling can be made comfortably via the graphical user interface of the in-house system tool Tuxedo Control Center. Additional software is not necessary for this.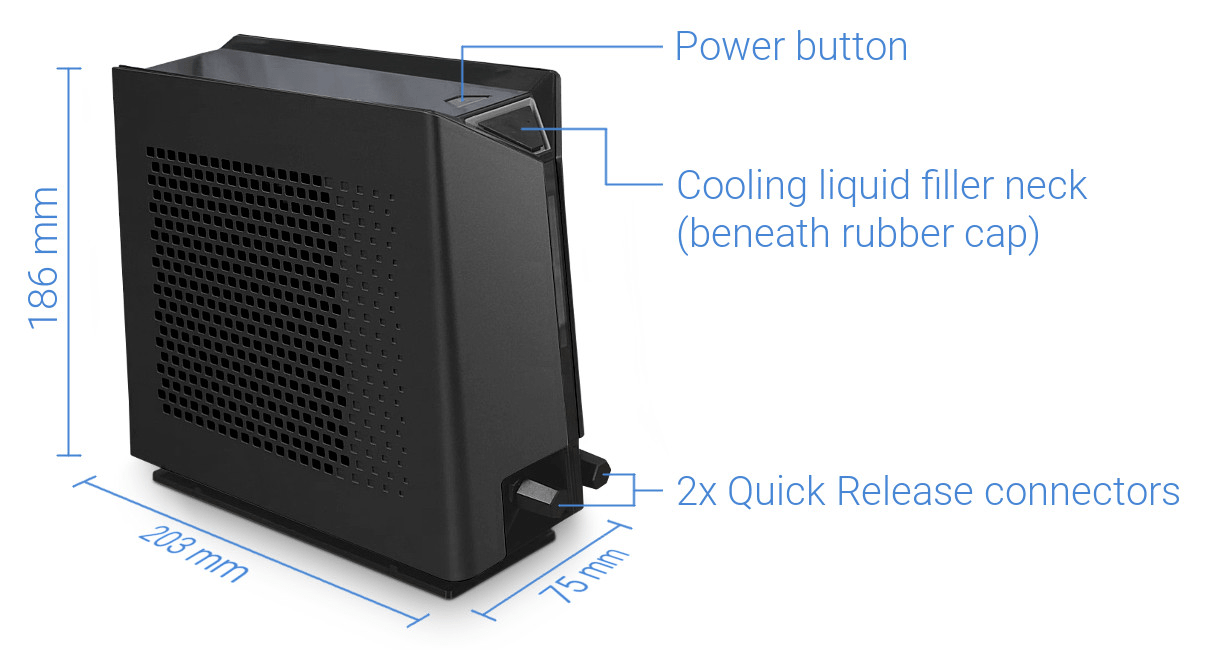 Operation only approved with distilled water
The Tuxedo Aquaris and the sister model XMG Oasis will continue to be sold in the first hardware revision released for series production, which was noticed by an accident in the editorial test in the spring. Customers were also affected after the market launch.
XMG suspects that the material fatigue on the connectors for the hoses to the notebook was due to the EK CryoFuel type coolant included with the XMG Oasis. EK Water Blocks has not approved this liquid for use with the plastic used.
The Tuxedo Aquaris and the XMG Oasis are therefore only released for operation with distilled water for the time being.
External AiO-Waku for Linux costs 199 euros
While the Tuxedo Stellaris is available from 1,999 euros in the Tuxedo online shop, the external AiO water cooling system is available directly from the manufacturer from 199 euros. Tuxedo has published further information and various product videos in a press release.