Four civilians are scheduled to be taken to the International Space Station (ISS) on Friday on the first fully private mission to the orbiting laboratory.
Dubbed Axiom Mission 1, or Ax-1, the mission will see four people — none of whom are currently professional astronauts — launched into space in a capsule attached to the tip of a SpaceX Falcon 9 rocket.
The crew consists of Michael López-Alegría, a Hispanic-American former NASA astronaut who has been in space four times and will serve as the mission commander; Larry Connor, a US entrepreneur who will be the mission pilot; Mark Pathy, a Canadian entrepreneur and investor who will be a missions specialist; and Eytan Stibbe, a former Israeli fighter pilot and current investor who will also be a mission specialist.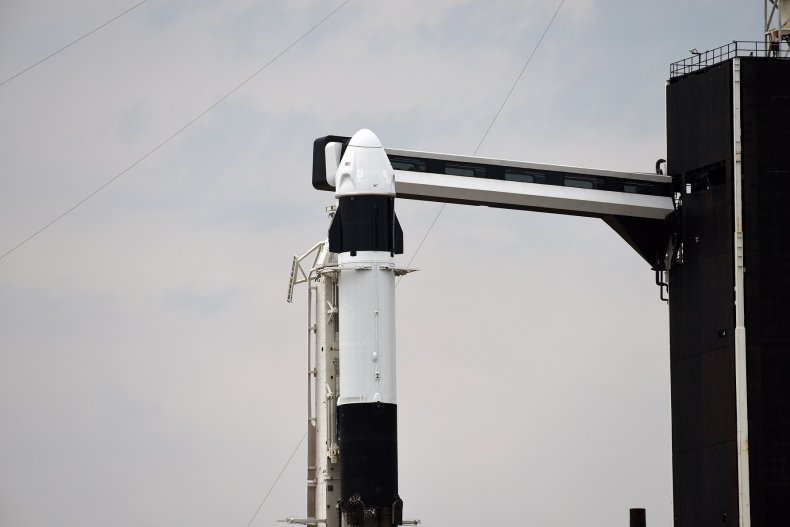 Ax-1 is scheduled for launch on Friday morning, April 8, as the SpaceX rocket carrying the four astronauts is scheduled to lift off at 11:17 a.m. ET from Launch Complex 39A at NASA's Kennedy Space Center in Florida.
The live coverage will be a joint effort between Axiom, NASA and SpaceX. It begins at 7:50 this morning and follows the astronauts as they board their space capsule before launch. Coverage is expected to end around 11:30 p.m. ET.
A transmission is also scheduled to take place when the astronauts dock at the ISS on April 9. This is expected to begin around 5:30am ET this morning.
The four men are expected to spend a total of eight days on the ISS, with an additional two days for travel to and from the station. While on board, they will conduct scientific research and "educational and commercial activities," according to NASA.
The mission did not come cheap for the future private astronauts, costing them $55 million each, according to The Verge. This includes the use of the life support systems, consumables and power supply of the ISS.
Axiom is a private space company founded in 2016 with the goal of building the world's first commercial space station. It was co-founded by Michael Suffredini, who was program manager for NASA's International Space Station from 2005 to 2015.
Ax-1 will be the company's first mission. More is already planned, with Ax-2 expected to fly in early 2023.
In the coming years, Axiom aims to play an increasingly important role in the operations of the ISS. In 2020, NASA awarded the company $140 million to help it add another module to the space station that would be commercial and habitable.
Over time, Axiom hopes to manufacture several additional ISS modules that could one day form an entirely new space station, even after the ISS is decommissioned.